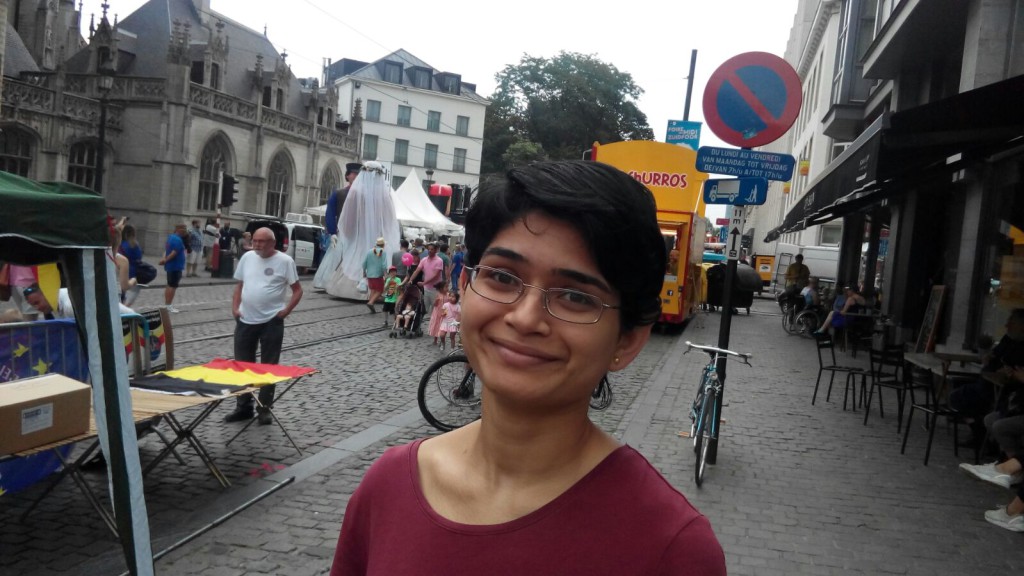 Featured Member: Maaheen Ahmed
---
Featured Member is a new regular item which shines a spotlight on the diverse research interests of and the exciting projects undertaken by those affiliated with the Cultural Memory Studies Initiative. We open the series by speaking to comics scholar Maaheen Ahmed, an FWO postdoctoral fellow in the Department of Literary Studies at Ghent University, about her engagement with memory studies. Maaheen gained her PhD from Jacobs University Bremen in Germany before coming to Belgium to complete an FSR-COFUND Marie Curie postdoctoral fellowship at the Université catholique de Louvain. In her book Openness of Comics: Generating Meaning within Flexible Structures (UP of Mississippi, 2016), based on her PhD thesis, Umberto Eco's notion of the open art work serves as a foundation for the analysis of a culturally and thematically diverse set of comics. Her first postdoctoral research project examined the representation of humanized monsters in English- and French-language comics, leading to a monograph titled Monstrous Imaginaries: Romanticism's Legacy in Comics (forthcoming with Academia-L'Harmattan). Maaheen's most recent research, carried out at Ghent, focuses on how the comics medium addresses issues of trauma and memory.
When did you first develop an interest in the intersection between memory studies and comics?
I started out with a project aiming to compare representations of trauma in comics and ended up working on the representations of memories, both personal and collective, in comics. In a certain way this trajectory echoes the transition from trauma studies to memory studies, but it's roughly a decade late.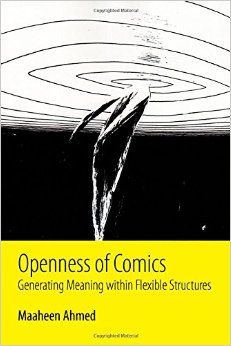 Broadening the focus to memory offers more exciting aspects to research, going beyond the representation of painful memories or trauma. Memory is also, as many scholars have pointed out, an intensely contemporary obsession and thus a topical element to research.
Could you elaborate on how your research in this area has developed?
In addition to considering the representation of personal and collective memories, I have become increasingly interested in the possibility that media – such as film or comics – create their own distinctive repertoire of memories. This lies in their preferred ways of representing memories as well as the kinds of memories that they represent and proliferate.
What do you value most about your membership of the Cultural Memory Studies Initiative?
CMSI brings together researchers from different departments and universities, facilitating contact with other people working on memory, for instance through the frequent guest lectures and regular internal seminars. I am always amazed by the growing range of research projects memory scholars engage in – it's quite stimulating!
Can you tell us something about your current research project?
I am currently working on a monograph provisionally titled Troubled Minds in Comics: The Role of Media Memories. It examines English- and French-language comics on disturbing personal and collective memories and seeks to bring out the most distinctive elements in the visualization and narration of such memories. My focus lies on the kinds of fantasy used and the intermedial interactions that are activated.
Are there any conferences or other events that you are attending or organizing in the near future that you are particularly enthusiastic about?
With Benoît Crucifix and Charlotte Pylyser, I am organizing a conference, Comics and Memory, which will be held in Ghent this April. The call for papers attracted a lot of wonderful abstracts, which is why we decided to turn it into a three-day event: we now have a day on personal memory, another on collective memory, and a third on the memory of the medium of comics. In addition we have two keynotes and two public roundtables with comics artists and other professionals involved with making, storing, and selling comics.
What was the last academic text that you read that you found stimulating for your scholarship?
Aleida Assmann's Cultural Memory and Western Civlization: Functions, Media, Archives. It's not a very recent text, but I find it particularly interesting because of its focus on the transmission of memory across different kinds of media (in a very broad sense of the word), covering  writing, image, the body, and places. I also enjoyed how she describes the dynamics between waste and the archive. Moreover, in spite of the dense content, the book is very well written and translated.
Interview conducted via email by Holly Brown.