Jelena Juresa
---
Biography
Jelena Juresa is a visual artist working primarily with photography and video. Her visual research is based on testing the representational limits of the "image". Her artistic sensitivity directs the focus of her artistic concept towards the issues of gender, cultural identity, memory and history. The photographic image is the starting point of her creative consideration of the Other, irrespective of the medium – photography, video or an audio-visual installation.
She has participated in solo and group exhibitions in Serbia, Austria, Croatia, Bosnia and Herzegovina, Slovenia, Greece, Italy, France and the United States. During her artistic residential stays in Paris in 2004 and 2005, she created the works from the Tourists  series. In her latest works, in which she addresses the issue of gender, that is, cultural identity, the narrative is in the foreground and is united with the image in the form of a textual or auditorial narration or music (What it feels like for a girl, 2005 – 2009; Mozarts, 2009; Notes on PMS, 2012; Mira: Study for a Portrait, 2012; STILL, 2013).
Her PhD research is conducted within the Research centre S:PAM (Faculty of Arts and Philosophy, Gent University) and KASK (School of Arts of University College Ghent). Through her theoretical research and artistic practice she is interested to question the processes of constructing the new states whose existence is not linked to the past crimes and to see how the mechanisms by which this is achieved work in practice, especially when it comes to visual media like photography, film, television and press. Also opposing this practice she would like to explore and to question how memorials which are mainly present in Europe after WWI serve as particular places of remembrance. The focus of her research on the construction of new state identities is on Austria after the Anschluss and fifty years later in the Republic of Srpska (Bosnia and Herzegovina) and the relations this practice have to atrocities, responsibility and silence.
Contact
Faculty of Arts and Philosophy
Research centre S:PAM (Studies in Performing Arts & Media)
Ghent University
Blandijnberg 2
9000 Gent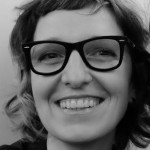 Email: 
jelena.juresa@ugent.be
Web: 
http://jelenajuresa.com
http://www.theaterwetenschappen.ugent.be/clusters
http://www.openspace-zkp.org/2013/en/artslab.php?a=7&w=59