Evelyne Ledoux-Beaugrand
---
Biography
Evelyne Ledoux-Beaugrand is a postdoctoral research fellow affiliated with the Department of Literary Studies. She holds degrees from the University of Montreal (PhD in French Literatures, 2010) and the University of Quebec in Montreal (MA in Literary Studies, 2003). Her research follows three main orientations. The first line of research explores women's literary and cultural production in the light of feminist and gender studies. The second line examines the multiple ways literary and artistic production deal with the memory of often-traumatic historical events, mainly the memory of the Holocaust. Drawing on these two projects, she is currently developing a third one that focuses on discourses and performances of vulnerability in the light of politics of (in)visibility in women's literary and cultural productions. She considers vulnerability as a performative concept and examines the complex power relations between vulnerability, (in)visibility and the category of humanity.
Her essay Imaginaires de la filiation. Héritage et mélancolie dans la littérature contemporaine des femmes (Montréal, XYZ, 2013), based on her doctoral research, explores the legacy of Second-wave feminism in women's writing published in France and Québec since 1990. She is also the author of a monograph on Annie Ernaux, De l'écriture de soi au don de soi: Les pratiques confessionnelles dans La honte et L'Événement d'Annie Ernaux (Cahiers de l'IREF, 2003) and several articles on contemporary women's writing and postmemorial narratives of the Holocaust.
Her last co-edited special issue on "Affecting Feminist Literary and Cultural Production/Affects féministes dans les productions littéraires et culturelles," in collaboration with Libe Garcia Zarranz (Norwegian University of Science and Technologies), was published in Atlantis: Critical Studies in Gender, Culture & Social Justice (2017).
Contact
Department of Literary Studies / Room 130.02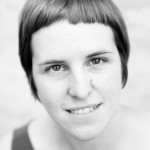 Ghent University Blandijnberg 2 9000 Gent Belgium Tel.: +32 (0)9 ‪264 36 55 Fax: +32 (0)9 264 41 79 Email:
evelynelbeaugrand@mac.com