Stef Craps
---
Biography
Stef Craps is an associate professor of English literature at Ghent University, where he directs the Cultural Memory Studies Initiative (formerly the Centre for Literature and Trauma). Before taking up his current post, he served as a postdoctoral research fellow of the Research Foundation Flanders (FWO-Vlaanderen) and an assistant professor at Ghent University. His degrees are from the University of Leuven (PhD, MA), the University of Hull (MA), and the Catholic University of Brussels (BA). He has held visiting fellowships at the School of Advanced Study, University of London; Birkbeck, University of London; Columbia University; and the Flemish Academic Centre for Science and the Arts (VLAC). In the spring of 2018 he will be a visiting professor (holder of the Van Dyck Chair) at UCLA.
Craps is the author of Postcolonial Witnessing: Trauma Out of Bounds (Palgrave Macmillan, 2013; paperback 2015) and Trauma and Ethics in the Novels of Graham Swift: No Short-Cuts to Salvation (Sussex Academic Press, 2005), and the editor, with Lucy Bond and Pieter Vermeulen, of Memory Unbound: Tracing the Dynamics of Memory Studies (Berghahn, 2017). He has also guest-edited two special issues of Studies in the Novel, on climate change fiction (with Rick Crownshaw) and postcolonial trauma novels (with Gert Buelens), and one of Criticism: A Quarterly for Literature and the Arts, on transcultural Holocaust memory (with Michael Rothberg). His next book project is an introductory guide to the concept of trauma for Routledge's New Critical Idiom series (with Lucy Bond).
Much of Craps's research focuses on the ways in which postcolonial literature in English bears witness to the suffering engendered by colonial oppression. Through a number of case studies he investigates the specificity of colonial traumas in relation to the hegemonic trauma discourse, analyses the textual strategies deployed to give them literary form, and explores the ethico-political stakes involved in the postcolonial memory work this literature undertakes. He also examines how, why, and to what effect the memory of the Holocaust is evoked in literary texts that connect the Nazi genocide of the European Jews with other exceptionally destructive, criminal, and catastrophic histories, such as slavery, colonialism, and other genocides. His most recent research interest is the role of memory in literary responses to climate change.

Contact
Department of Literary Studies (English Section) / Room 130.019 Ghent University Blandijnberg 2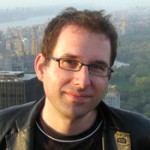 9000 Gent Belgium Tel.: +32 (0)9 264 37 01 Mobile: +32 (0)496 83 95 71 Fax: +32 (0)9 264 41 79 Email:
stef.craps@ugent.be
Web:
www.stefcraps.com