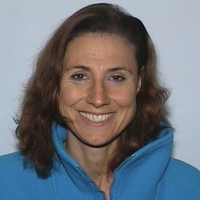 LITRA Lecture: Dawn Skorczewski
---
Event date: Wednesday 6 November 2013, 6 p.m. – 7 p.m.
Location: Faculty of Arts and Philosophy, Blandijnberg 2, Faculty Room
"An Accident of Hope: The Therapy Tapes of Anne Sexton" given by Professor Dawn Skorczewski (Brandeis University)
"On 1956, Anne Sexton was admitted into a mental hospital for post-partum depression, where she met Dr. Martin Orne, a young psychiatrist who treated her for the next eight years. In that time Sexton would blossom into a world-famous poet, best known for her 'confessional' poems dealing with personal subjects not often represented in poetry at that time: mental illness, depression, suicide, sex, abortion, women's bodies, and the ordinary lives of mothers and housewives. Orne audiotaped the last three years of her therapy to facilitate her ability to remember their sessions. The final six months of these tapes are the focus of Dawn Skorczewski's latest book and of this talk, which is drawn from it.
Skorczewski links the content of the therapy with poetry excerpts, offering a rare perspective on the artist's experience and creative process. We can see Sexton attempting to make sense of her life and therapy and to sustain her confidence as a major poet, while struggling with the impending loss of Orne, who was moving elsewhere. Skorczewski's study provides an intimate, in-depth view of the therapy of a psychologically tortured yet immensely creative woman, during a period of emerging feminism and cultural change. Tracing the mutual development of the poet and the therapist during their years together, the author explores the tension between the classical therapeutic setting as practiced in the early 1960s and contemporary relational and developmental concepts in psychoanalysis, just then beginning to emerge."
Dawn Skorczewski is Professor of English and Director of University Writing at Brandeis University, where she teaches courses on trauma and literature, literature and psychoanalysis, writing the Holocaust, the art of flirtation in literature, and American poetry. She is the author of the recent An Accident of Hope: The Therapy Tapes of Anne Sexton (2012) and Teaching One Moment at a Time: Disruption and Repair in the Classroom (2005). Her articles on psychoanalysis and pedagogy have been published inJAPA, American Imago, and the Quarterly. A Fulbright scholar, she was also the 2009 CORST prize winner and the 2007 recipient of the Gondor award for her contributions to psychoanalytic education.