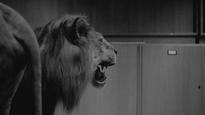 Avant-Première: Jelena Jureša – Aphasia
---
Event date: Thursday 20 June 2019, 20:30 – 22:30
Location: Cinematek, Baron Hortastraat 9, 1000 Brussels

In parallel with the exhibition at ARGOS (19.05.2019 – 14.07.2019), CINEMATEK presents in avant-première Aphasia, a film by Jelena Jureša. The screening will be followed by a conversation with the artist, Berber Bevernage and Rolf Quaghebeur.
Jelena Jureša is a visual artist born in Novi Sad (Yugoslavia) who lives and works in Ghent. She has been extensively working with the questions of identity, politics of memory and oblivion through the media of photography, video and text. Being an artist who works with history and with archives, Jureša investigates the notion of truth on the verge of representation, hence combining private memories with artifacts and political and historical narratives.
Her new film Aphasia is a film built up in three interwoven chapters. Each part focuses on the absurdity that arises from the collective silence surrounding crimes and the fragmentation of historical events, tracing the line between Belgian colonialism, Austrian antisemitism and the war in Yugoslavia. Focusing on the blind spots of history and the difficulty of speaking about the troubled past, the film charts the line starting with the museum dioramas in Tervuren through photography to film and, like the bullet from the FN Herstal 1910 pistol that became emblematic of the WWI, connects Bosnia, Serbia, Austria and Belgium in their seemingly disparate fates and historical amnesias.
Rolf Quaghebeur is general director at KAAP, an interdisciplinary art centre in Ostend and Bruges.
Berber Bevernage is associate professor of historical theory at the Department of History at Ghent University. His research focuses on the dissemination, attestation and contestation of historical discourse and historical culture in post-conflict situations.
For more information, see https://bit.ly/2TNnkpj.