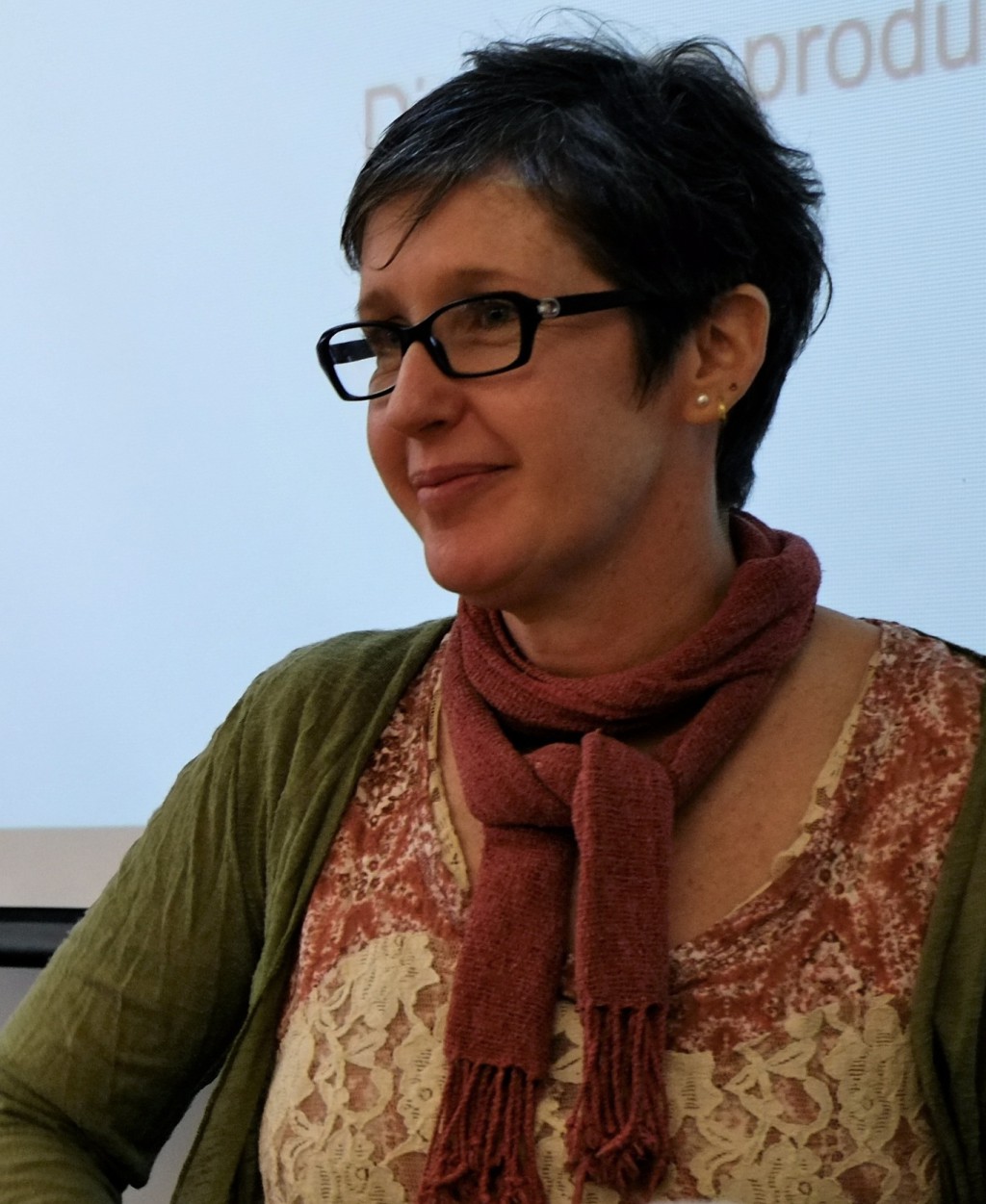 CMSI and I@H Lecture: Lucero de Vivanco
---
Event date: Wednesday 29 March 2017, 5.30 – 7 p.m.
Location: Faculty of Arts and Philosophy, Blandijnberg 2, 100.035
"Tres veces muertos: narrativas para la justicia y la reparación de la violencia simbólica en el Perú"; given by Dr. Lucero de Vivanco
Abstract
La conferencia aborda tres producciones narrativas recientes relacionadas con la construcción de memorias en el Perú: los textos Memorias de un soldado desconocido (2012) de Lurgio Gavilán Sánchez y Los rendidos (2015) de José Carlos Agüero, y el documental Tempestad en los Andes (2014) de Mikael Wiström. El problema que los vincula es la falta de justicia y reparación tras el conflicto armado interno entre Sendero Luminoso y el Estado, específicamente, respecto de la violencia simbólica. Si bien estas narrativas tienen como uno de sus puntos focales la representación de dicho problema, el estudio se pregunta si estas narrativas pueden también ofrecerse como oportunidad para la reparación. Las nociones de "afecto" y de "justicia restaurativa" apoyan teóricamente la indagación.
This paper discusses three recent narrative productions related to the construction of social memories in Peru: the texts Memorias de un soldado desconocido (2012) by Lurgio Gavilán Sánchez and Los rendidos (2015) by José Carlos Agüero, and the documentary Tempestad en los Andes (2014) by Mikael Wiström. The problem that binds them is the lack of justice and reparation after the internal armed conflict between Shining Path and the State, specifically, with respect to symbolic violence. While these narratives have as one of their focal points the representation of this problem, the study explores if these narratives can also offer an opportunity for reparation. The notions of "affection" and "restorative justice" theoretically support the inquiry.
Bio
Lucero de Vivanco es Doctora en Literatura Hispanoamericana y Chilena por la Universidad de Chile, Licenciada en Filología Hispánica por la Universidad Complutense de Madrid y egresada del Bachillerato en Letras y Ciencias Humanas con mención en Lingüística y Literatura de la Pontifica Universidad Católica del Perú. Cuenta, adicionalmente, con un Diploma en Trauma y Psicoanálisis Relacional, otorgado por la Facultad de Psicología de la Universidad Alberto Hurtado y el Instituto Latinoamericano de Salud Mental y Derechos Humanos (ILAS).
En el presente se desempeña como profesora adjunta del Departamento de Lengua y Literatura de la Universidad Alberto Hurtado (Chile) y como Directora de Investigación y Publicaciones de la misma universidad. Es miembro fundador de la Red VYRAL (Violencia y Representación en América Latina), junto con investigadoras de las Universidades Católica de Lovaina (Bélgica), Gante (Bélgica), Radboud (Holanda), California-Irvine (EEUU) y La Plata (Argentina).
Sus líneas de investigación se articulan en torno a la narrativa peruana, en la que explora las relaciones entre literatura, cultura, violencia y sociedad en el Perú, desde el campo teórico de los imaginarios; los estudios sobre memoria, historia y representación; y el psicoanálisis relacional.
Actualmente desarrolla el proyecto FONDECYT Regular (Nº 1150904): "Post-narrativas de la violencia: representaciones y desplazamientos de la memoria y la ficción en la literatura peruana (2000-2015)" y el proyecto de cooperación internacional REDES (Nº 150021): "Truth-Telling: Violence, Memory and Human Rights in Latin America. A multidisciplinary Approach", ambos financiados por CONICYT mediante concurso público.
Es autora del libro Historias del más acá: imaginario apocalíptico en la literatura peruana (Lima: IEP, 2013) y editora del libro Memorias en tinta: ensayos sobre la representación de la violencia política en Argentina, Chile y Perú (Santiago: Ediciones UAH, 2013). También ha publicado el libro de poesía Travesía Nocturna (Lima: La Crisálida, 1998) y varios artículos y capítulos de libro dentro de sus líneas de investigación.
All are welcome. Admission is free, and registration is not required. For more information, please contact Ilse Logie.