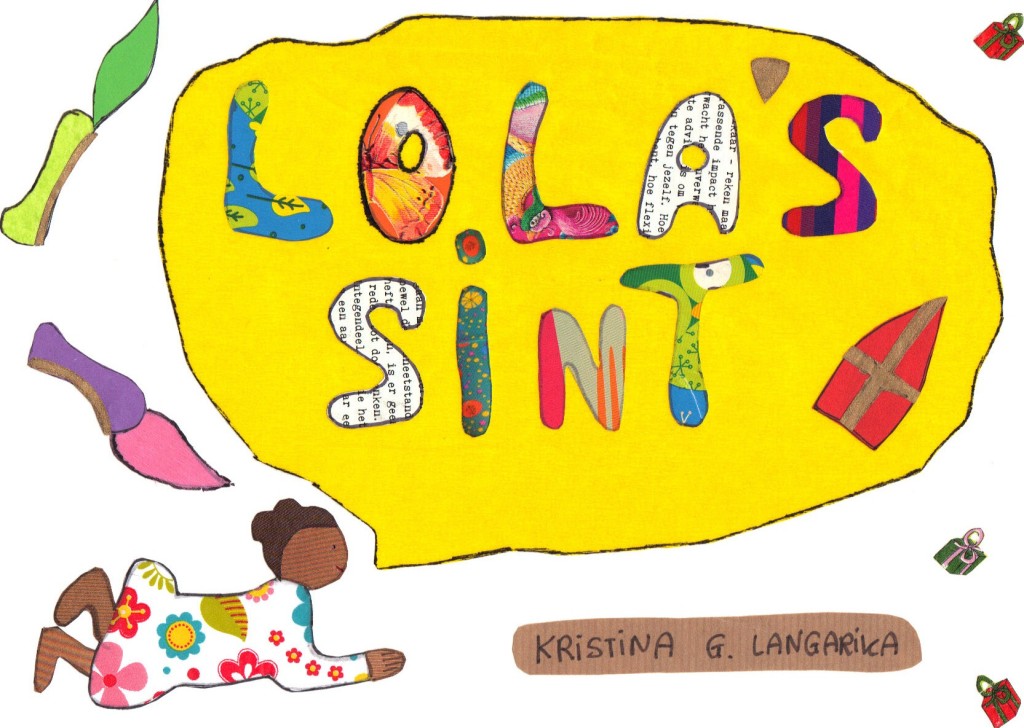 Contesting Black Pete: Sarah De Mul in Conversation with Kristina G. Langarika
---
Event date: Wednesday 27 November 2013, 5.30 p.m. – 6.30 p.m.
Location: Faculty of Arts and Philosophy, Blandijnberg 2, Faculty Room 
The Basque-Dutch author Kristina G. Langarika, who has been living in the Netherlands since 1995, searched for Dutch children's literature concerning the Sinterklaas celebrationthat she could read to her mixed-race daughter. She was horrified to find out that the majority of children's books portrayed the famous black character called "Zwarte Piet" ("Black Pete") as a clownish servant of a white man and as such exposed her daughter to a damaging representation of her identity. Langarika decided to write Lola's Sint, a bilingual children's book that rewrites the cultural memory of Black Pete. Lola's Sint invites us to address a series of pertinent questions, such as the role of children's literature in the Western imagination of Africa, issues of race in the cultural memory of Black Pete and contemporary multicultural Low Countries society, as well as recent innovations in the literary field (self-publishing, crowdfunding). Langarika will be interviewed in English by Sarah De Mul.
Kristina G. Langarika
 is a writer from the Basque Country who lives in Amsterdam. Her previous work was published by Uitgeverij Contact (The Best Dutch and Flemish Travel Stories from 2004), Uitgeverij De Geus (her debut novel Evamar, 2007), and Zirimiri Press (Emekiro: Stories by Young Basque Women Writers, 2011). Lola's Sint is her first children's book.
Sarah De Mul
 is a visiting professor at Ghent University and an assistant professor of literary studies at the Open University in the Netherlands. Her current research projects explore adaptations of postcolonial theory in the Low Countries, ethnic minority writing in Flanders, and European (colonial) writing about Africa/the Congo.