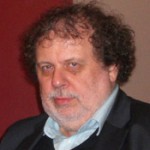 LITRA Lecture: Klaas Smelik
---
Event date: Wednesday 17 April 2013, 5.30 p.m. – 6.30 p.m.
Location: Faculty of Arts and Philosophy, Blandijnberg 2, Faculty Room 
"De houding van Etty Hillesum (1914-1943) tegenover de vervolging van haar volk" given by Prof. Klaas Smelik (Ghent University)
"Reeds tijdens haar leven wekte de houding van de Nederlands-Joodse juriste Etty Hillesum (1914-1943) tegenover de Sjoa, die zich toen bezig was te voltrekken en waarvan zij zelf korte tijd later slachtoffer zou worden, onbegrip en verzet op bij wie haar kenden. Na de uitgave van een selectie uit haar oorlogsdagboeken in 1981, die wereldwijd de aandacht trok, begon de discussie opnieuw. Naast bewondering van de kant van lezers die haar als een martelares wilden zien, was er ook kritiek van anderen op haar irenische opstelling in oorlogstijd en haar visie op wat zij het 'Massenschicksal' van het Joodse volk noemde, waaraan niemand zich mocht onttrekken.
In deze lezing zullen wij – na een korte introductie van haar persoon en haar dagboeken – haar houding nader bezien en proberen te begrijpen. Wij zullen ook stilstaan bij de gevolgen van haar opstelling voor haar eigen, korte leven. In navolging van de Amerikaanse onderzoekster Rachel Brenner zullen wij een onderscheid maken in twee opeenvolgende perioden, waarin Etty Hillesum een eigen houding bepaalde tegenover deSjoa, een voorbereidende en een uitvoerende fase. Het bijzondere van het onderzoek naar Hillesums verwerking van de vervolgingsomstandigheden, waarvan zij zelf slachtoffer was, is dat wij in dit geval uit kunnen gaan van een met de gebeurtenissen contemporaine bron in plaats van een naoorlogse terugblik van een overlevende. Het valse perspectief van wat na de oorlog over de Sjoa bekend raakte, ontbreekt in haar dagboeken en brieven, die in de periode 1941-1943 zijn geschreven.
Meer informatie over Etty Hillesum, haar nagelaten geschriften, het wereldwijde Etty Hillesum onderzoek en de activiteiten van het Etty Hillesum Onderzoekscentrum is te vinden op http://www.ehoc.ugent.be."
Klaas A. D. Smelik (Hilversum °1950) studied Theology, Semitic Languages, Archaeology, and Ancient History in Utrecht, Amsterdam, and Leiden.He defended his PhD in Amsterdam in 1977. His dissertation, in Dutch, consisted of a critical evaluation of the Biblical sources about king Saul. He taught Old Testament and Hebrew in Utrecht, Amsterdam, and Brussels; Ancient History in Amsterdam and The Hague; and Jewish History at the K.U. Leuven. Since 2005, he has taught Hebrew and Jewish Studies at Ghent University, where he also directs the Etty Hillesum Research Centre (EHOC). Etty Hillesum (1914-1943) was a Dutch Jewish writer whose war diaries and letters are read worldwide and studied as a unique testimony of spirituality during the Shoah. Smelik edited the Dutch, English, and French unabridged editions of her writings, and, together with Ria van den Brandt, he is the editor of the Etty Hillesum Studies series. He has (as author or editor) published around 30 books and 200 articles on the Hebrew Bible, Ancient Hebrew inscriptions, Ancient History, Jewish Studies, Anti-Semitism, and Etty Hillesum.