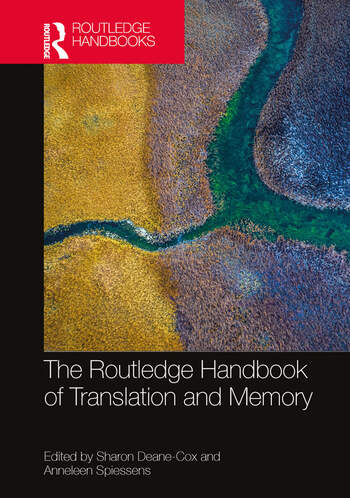 New Book: The Routledge Handbook of Translation and Memory
---
New book: The Routledge Handbook of Translation and Memory, edited by Sharon Deane-Cox and Anneleen Spiessens
The Routledge Handbook of Translation and Memory serves as a timely and unique resource for the current boom in thinking around translation and memory. The Handbook offers a comprehensive overview of a contemporary, and as yet unconsolidated, research landscape with a four-section structure which encompasses both current debate and future trajectories.
Twenty-four chapters written by leading and emerging international scholars provide a cross-sectional snapshot of the diverse angles of approach and case studies that have thus far driven research into translation and memory. A valuable, far-reaching range of theoretical, empirical, reflective, comparative, and archival approaches are brought to bear on translational sites of memory and mnemonic sites of translation through the examination of topics such as traumatic, postcolonial, cultural, literary, and translator memory.
This Handbook is key reading for advanced undergraduates, postgraduates and researchers in translation studies, memory studies, and related areas.
Sharon Deane-Cox is Senior Lecturer in Translation Studies at the University of Strathclyde, UK, Assistant Editor of Translation Studies, and member of the Young Academy of Scotland. She has published a monograph on Retranslation (2014), while more recent projects include research on the translation of Holocaust memory, Scottish heritage translation, and interpreter history.
Anneleen Spiessens is an Assistant Professor at Ghent University and is affiliated with the Department of Translation, Interpreting and Communication. Her research focuses on ethical, political, and mnemonic aspects of translation. She is the author of Quand le bourreau prend la parole: génocide et littérature (2016).